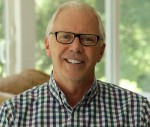 Brian Simmons
Dr. Brian Simmons is a former missionary, linguist, minister, and Bible teacher. As a missionary, he and his wife, Candice, pioneered church plants in Central America. As a linguist, Brian co-translated the Kuna New Testament for the Paya-Kuna people of Panama. He is also a gifted teacher of the Bible who has authored several books and serves churches worldwide through his teaching ministry. He and his wife have been described as true pioneers in ministry, laboring together for forty years to bring spiritual revival and present Christ in His fullness, wherever God sends them. Brian is the author of numerous books that promote the redemption and reconciliation of the nations through Christ and extension of His kingdom. His best-selling book, The Journey of the Bride, has been translated into Korean and French. Other titles include: Prayer Partners with Jesus, The Dreamer, The Stairway, The Prophet of Zion, Moses the Deliverer, and The Image-Maker. Currently he is working on a new, fresh dynamic-equivalent translation of the entire Bible, called The Passion Translation.
Enrolled Courses
No enrolled courses.
Purchased Courses
No purchased courses.
Finished Courses
No finished courses.